Hello, ꜩ community,
We launched Cryptoverse Wars three weeks ago to help get more developers excited to build in the Tezos ecosystem.
In those three weeks, ~approx 4k users have visited the platform with 150+ users investing 1 hour of time and 61 users investing 2+ hours of time into the course.
We've seen many people from the lovely Tezos community helping us with feedback and also learning to become a better DApp developer

In case you haven't heard of us yet; here's a little primer,
We teach you everything you need to know to get started with dApp development through the knowledge-packed and exciting modules we've built.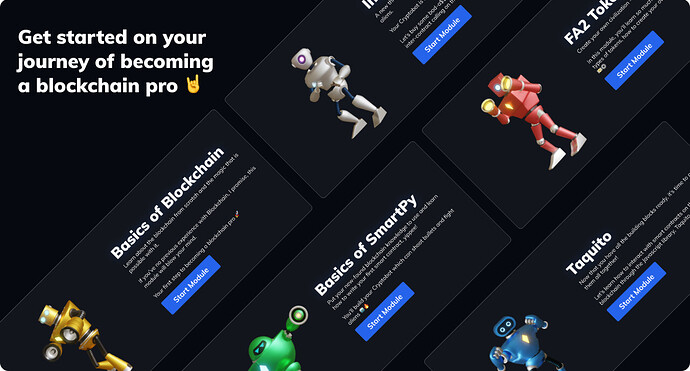 For every module you complete, you get to mint your own 3d Cryptobot NFT and trade it on the marketplace!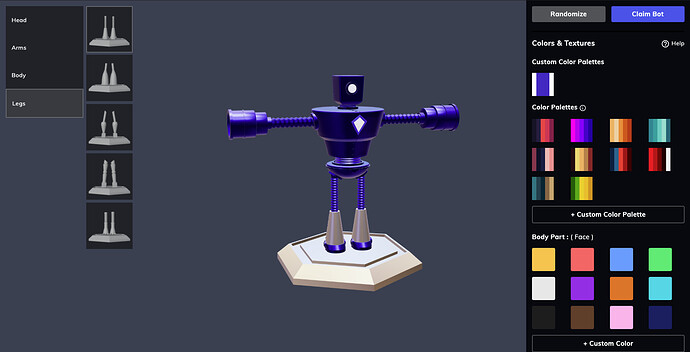 So far, 140+ Cryptobots have been minted, and 30+ Cryptobots are on sale on the marketplace!
---
We're looking for all the feedback we can get at this point to keep improving our platform.
We'd love you to try out the platform and tell us your experience was on our telegram channel!