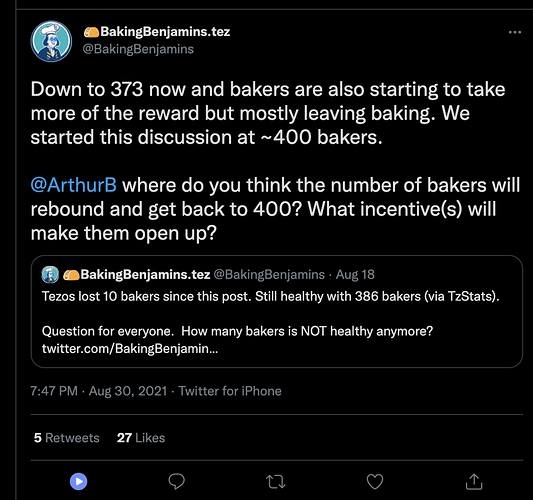 We need to increase baking incentives, we are on a path to centralization.
People will only be attracted to bake if it becomes profitable for them to do so, right now it is not very profitable, so they are leaving, even now that the price has surged. Can we stop pretending that people will run baking nodes out of pure altruism? Rational self-interest is the driving factor.
We need to increase transaction fees to make baking a much more profitable activity, so more people are attracted to bake. Even if we increase transaction fees, we still would be infinitely cheaper to transact than Ethereum, we are always reducing gas fees making it cheaper and cheaper, we can afford to raise transaction fees a little, so bakers and delegators receive bigger rewards.