SEB DAO Proposal Testing
Withdraw 3.3 XTZ from Treasury and deposit into Sebuh.net Baker's Wallet.
This is a test to see that XTZ can be withdrawn from the Treasury.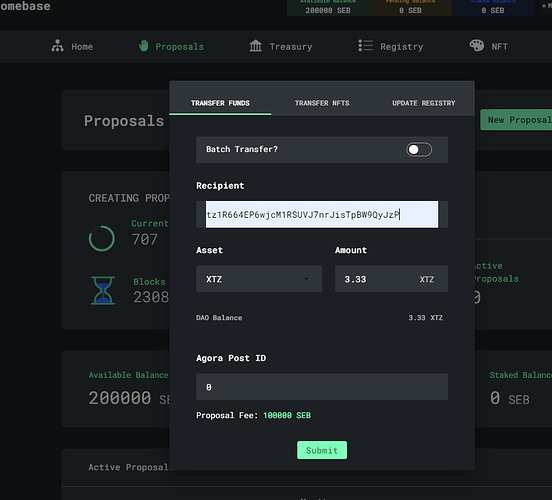 After this test is completely passed we can confidently increase the XTZ holdings of the DAO.
Voters that participate in this Test will be added to the list for a SEB Participation airdrop at a later time. Thank you for assisting with testing our DAO and Homebase.