Direct offers, final preparations for DAO
In this short update from Tezos Domains, we will look at the new secondary market feature — direct offers, September news, and updates.
Direct offers
One of the requested features from our community was direct offers — the ability to send an offer to buy another already claimed domain. Users who are subscribed to notifications will automatically receive direct offers to their email as well. We plan to improve the notifications in the future to allow more granular settings.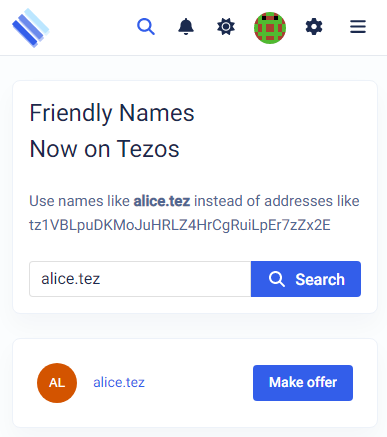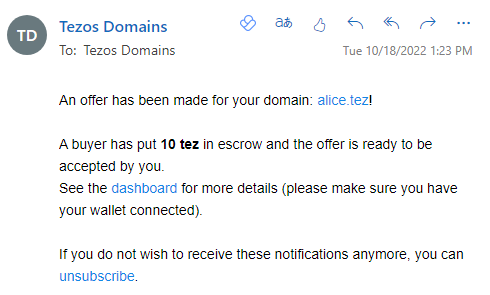 You can access all your offers on the dashboard.
September news and updates
Tezos Domains had a great September — 20 913 domains have been registered.
Total number of the Total Tezos Domains registered
We have onboarded our new Community Manager — Ethan. He is well known in the Tezos Domains community. Ethan already revamped the entire Tezos Domains Discord user experience. If you are not there — be sure to check it out Tezos Domains!
When DAO?
Final preparations are being made for Tezos Domains DAO. Legal entity (foundation) incorporation is in progress. We are on schedule to launch during Q4.
Thanks
We want to thank Tezos Foundation for continuously supporting the project and making it possible.
About the team
The team at Agile Ventures has been working with Tezos since the early alphanet days. We have worked on numerous open-sourced projects focused on helping developers interact with the Tezos data. Currently, along with Tezos Domains, we are also working on an indexing framework for Tezos called Dappetizer.