@sophia @murbard it was supposed that the trading fee of XTZ/tzBTC pair would burn equally or if not more than what it was printed for the LB subsidy. But not even close: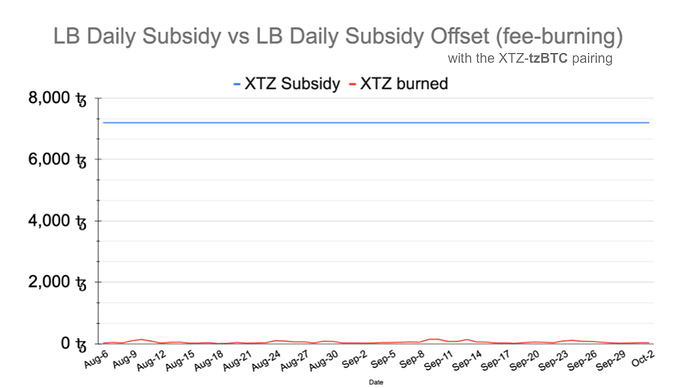 Can you guys answer why this goal hasn't been met? Why we must keep allowing LB if the XTZ hodler is being sacrificed in the name of liquidity? There is no moral nor practical justification why we must keep subsidizing liquidity baking. The End justifies the means? When the means are the sacrifice of XTZ HODLERS, the end (liquidity) justifies it?
We, XTZ hodlers put our life savings on XTZ for being devalued by the constant dumping on the market from liquidity providers?
Now, when XTZ dumps in the market, it will dump way lower!
How you can still defend something like this? I was right in voting nay at the proposal period! Can't believe i was actually convinced later that it was the right choice. I regret.
So not only, bakers closed their bakeries to go to do some liquidity baking, now the remaining bakers that are supporting the network are being dumped by the bakers that went to go to do LB.
This little experiment seems to have failed miserably. We are against looters, looting us through inflationary practices.